Kris Allen
American Idol
Season 8
winner reckons that American Idol won't be the same without
Paula Abdul
The judge, who announced her exit from the show in September, will be replaced by chat show host Ellen DeGeneres.
Kris, 24, said: "Paula is the one we get to know the best - she is a sweetheart, and I think the show will definitely miss her."
He went on: "People tuned in to watch what Paula was going to do, but she was just a nice person to have on there.
"Ellen's going to be, I don't know of one person that doesn't like Ellen."
Finalist
Allison Iraheta
added: "We're all going to miss her. I'm pretty happy that we got the chance to work with her."
The duo, who will be performing in Las Vegas for Billboard's New Year's Eve Live, are excited to see what new judge Ellen will contribute to the show. We'll see how that goes. I really want to see what she has to bring to the table," Allison said.
Kris also talked about the appeal of American Idol, which started in 2002.
"A person can come from nothing to a lot of fame, and that's the beauty of it. American Idol takes people who are a friend of their's, or has the same job or something like that, and makes them into rock stars, country stars or pop stars," he added.
:: The new season of American Idol kicks off on January 12.
Order "Kris Allen" Now! from:
iTunes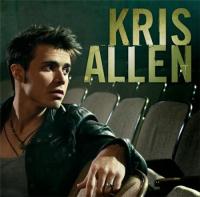 Amazon