From November 16th through 22nd, just create, add to, or share an Amazon Wish List, and you'll be entered for a chance to win the Magic of Disney Wish List Sweepstakes!!!
Visit Amazon and Enter Now
The wonders of Walt Disney World Resort await you and three others. You'll fly into Orlando, stay five nights at Animal Kingdom Lodge, enjoy five days of fun at any or all of the six theme and water parks, and get a $2,000 gift card to spend on food and souvenirs.
No purchase necessary
Download
Live Like Were Dying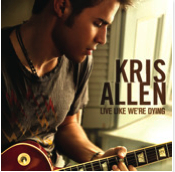 Now!