Does your city always get skipped during major concert tours!? Here's your chance to bring a one of a kind lineup directly to your city or town!
Ryan has American Idol's Adam Lambert, Kris Allen and Allison Iraheta ready to perform live for the city with the most DEMANDS.
To submit your vote for Kris, Adam and Allison to come to your town, click on the banner! Don't forget to send all your friends and family to the Kris Allen Blog to vote - the town or city with the most votes wins the free concert! One vote per person.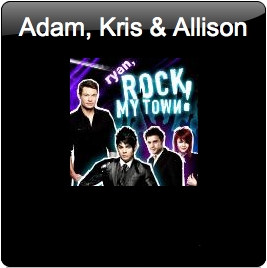 Order Kris Allen's debut album Now!